Faith Based Utah Drug Rehab and Addiction Treatment
Zion Recovery Center is a faith-based, Utah drug and alcohol treatment center dedicated to conquering addiction. Our unique drug rehab program combines evidence-based treatment methods with the healing power of basic gospel principles.
We are revolutionizing the way treatment is conducted and leads the industry when it comes to pioneering rapid and true healing. We are like no other alcohol and drug rehab in Utah. We provide quality treatment along with exciting activities that larger programs can only dream of. This is possible due to Zion Recovery Center's ability to provide: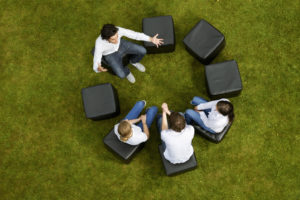 Small Group Sizes
It can be extremely disruptive or even embarrassing to "air your dirty laundry" in front of larger sized groups. That is why our alcohol drug rehab takes full advantage of smaller therapy group sessions.
Guaranteed Results
Unfortunately many rehabs in Utah only focus on helping the client achieve sobriety and once they leave drug and alcohol treatment in Utah, they fall back to old behaviors and patterns never addressing the actual reasons (problems) that got them to use in the first place (recovery). Zion Recovery Center provides amazing results where our alumni are maintaining long-term sobriety and recovery!
Extravagant Outings & Recreation Activities
When it comes to the privilege and opportunity to explore God's green Earth, nobody does it better than Zion Recovery Center! We stand behind our bold claim due to our small group sizes which allows us to stop and drop everything and make a run for the outside. There is no need for any serious or extensive recreational planning since there is a small amount of people we have stewardship over.
Flexible Payment Options
One of the most unfortunate reasons an addict in distress is unable to get the help he or she may need; is primarily due to believing they cannot afford the costs associated with attending a private and luxurious drug rehab Utah treatment center. Zion Recovery Center believes that although finances must be a part of the drug and alcohol treatment intake process, it absolutely does not have to be the reason if you are able or not to get the personalized treatment your addiction deserves to have!
If you or a loved one is ready to take the first step to recover from an alcohol or drug addiction, call now to meet our staff, tour our facility, and to have all your questions answered. We can help, call now 385-207-2029
TOP 10 QUESTIONS TO ASK WHEN LOOKING FOR THE BEST UTAH DRUG REHAB:
1.) How many clients are allowed?
Most drug rehab centers in Utah ignore current research which states group sizes should not exceed 8-10 participants. Zion Recovery Center's group sizes never exceed 5 members for inpatient and 10 for outpatient. However, we do acknowledge that we are not a one size fits all treatment facility in Utah. Your disease of addiction could be severe enough that you might really benefit from a program large enough to where your peers are able to witness your problem behaviors and call you out on them. Only you can be honest with yourself and decide what type of program is custom tailored to fit your specific needs.
2.) How does the facility provide individual therapy?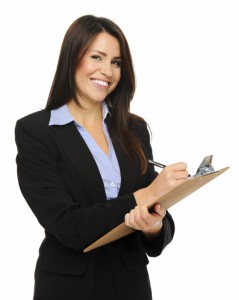 Many Utah drug rehab programs allow paraprofessionals to administer an individual session, or do not provide individual therapy as often as needed. Zion Recovery Center's small group sizes benefit each client by giving them the potential to meet individually with a Master level clinician up to 8 hours each day. It is extremely important you are able to have private access to a master level therapist that you can literally trust your life with. Do not go to a program that does not provide ample opportunity for you to spill your beans to them and help you make sense of all of your life's problems.
3.) What is the facility guarantee?
It is important that the substance abuse treatment facility that you attend provides a life-time guarantee that allows clients to come back free of charge for a tune-up whenever necessary. Zion Recovery Center stands behind it's program by offering a life-time guarantee that allows clients to return at no additional charge as long as they successfully complete our residential inpatient and outpatient aftercare treatment programs in their entirety. Many other treatment centers in Utah offer this awesome opportunity but unfortunately are actually not free as they charge for board and room or call it a "nominal fee".  
4.) What credentials do the staff have that work directly with the clients?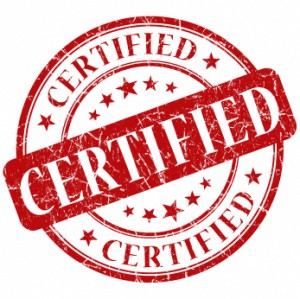 Although state licensed Utah addiction centers are required to have a clinical director supervise the facility; you would be surprised who is actually involved in the client's regular schedule. Make sure the client's daily care is provided by Master level clinicians that specialize in substance abuse treatment. Zion Recovery Center's individual, group, and family therapy sessions are always conducted by Master level clinicians that specialize in substance abuse rehab. You would be astonished to discover just how many drug and alcohol rehabs Utah has that only have paraprofessionals working directly with you or your loved one for the majority of the time they are in a residential or even outpatient rehab setting. Do not trust your life with the untrained!
5.) How does the facility provide aftercare?
Treatment centers in Utah often provide aftercare through their inpatient drug rehab which forces the client to repeat material they have already learned. Aftercare must be catered to the client's specific and individual needs and not what is convenient for the facility. Zion Recovery Center's residential alcohol or drug rehab aftercare is provided through our Day Treatment or Outpatient Treatment services that are completely separate from our residential treatment center. This means new treatment plans, study materials, and goals are created and updated regularly according to the client's personal needs.
6.) How does the facility provide family therapy?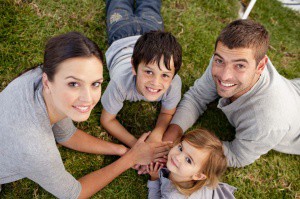 The majority of Utah rehab centers rarely offer family therapy. For the programs that do, it often takes place in a large group room setting where multiple family members sit together. Due to the lack of privacy and awkward feelings from the abnormal group size; issues at-hand may remain unaddressed. Find a rehab in Utah that offers weekly family therapy conducted strictly between the client and their immediate family. Zion Recovery Center's family therapy is offered weekly and is conducted by a Master level therapist in a private setting with just the client and their family.
7.) How does the facility measure their success?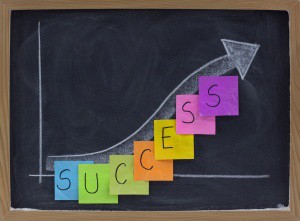 Most all rehabs in Utah claim a high performance of success rates but do not have established methods of both measuring and proving it. At Zion Recovery Center, monthly standardized outcome questionnaires (evidenced-based) are performed to follow their progress and to make the appropriate adjustments as needed. In addition to measuring and tracking client growth and learning; participation is also rated on a daily basis. We keep tabs on our clients long after they complete treatment as they are inseparably connected as life-long alumni and a major part of the family from here on out.
8.) Is the facility co-ed?
When genders are combined simultaneously in a residential inpatient setting, it can be very distracting for the client to focus solely on their recovery. Predominantly all Utah drug rehab centers are co-ed for monetary gain having the ability to admit all potential clients. It is best to locate an addiction treatment center that focuses primarily on mastering substance abuse/dual-diagnosis treatment on a gender specific basis to ensure the clients receive the best possible outcome. Zion Recovery Center's inpatient services never operate on a co-ed basis. We are aware of select situations where an addict will most assuredly benefit from a treatment facility where both genders are combined to help with social integration or address severe traumatic issues. You will have to decide which program is best for you. If you are unsure, we would be happy to point you in the right direction!       
9.) What approaches are used to help the clients with their addiction?
There are literally hundreds of different treatment methods available for Utah treatment centers to use. Find out just how diverse the recovery program is to ensure treatment is being catered to each client on a specific and individual level. Be careful of facilities that attempt to treat multiple addictions and mental disorders (sex, gambling, eating disorder, schizophrenia, etc.) in the same group setting. It is extremely important to find a facility that treats the specific addiction that you or your loved one is battling. Zion Recovery Center prides itself with the ability to match the right treatment for the right client. For a comprehensive list of some of the more common approaches we use but are not limited to, go to our "TREATMENT METHODS" page.
10.) What happens in a normal day at the facility?
Many rehabilitation centers in Utah cost thousands of dollars per month and substitute therapy by having their clients attend local 12-Step meetings (AA, NA, LDS 12-Step, etc.). These self-help meetings are available to the public absolutely free of charge and are conducted by non-professional individuals. When selecting a treatment center, make sure they provide quality addiction care from licensed providers who consistently nurture an environment that allows the client to feel safe enough to finally heal and recover by disclosing their underlying issues. Zion Recovery Center's clients open up rapidly and with their newfound vulnerability, it is important to reward them consistently by providing a healthy mix of fun and relaxation with the best therapeutic structure daily. Zion Recovery Center sets themselves apart from other treatment facilities through their strict policy for all staff and administration to follow the same rules and guidelines set for the clients. We actually live the healthy lifestyle our clients are encouraged to learn and practice; and therefore we provide and model positive examples on a daily basis.
Do not delay any longer getting the help you drastically need. The disease of addiction takes lives everyday. Do not be the next casualty of war. You do not have to fight this gruesome battle alone anymore. Help is on the way! Thecalvary has arrived! Give Zion Recovery Center a call right now!
LIFETIME GUARANTEE TERMS AND CONDITIONS
At any time after a client successfully completes both our residential inpatient and outpatient aftercare treatment programs, and in the event of a life threatening situation due to a substance abuse related relapse; Zion Recovery Center will provide qualified individuals with additional treatment at one of its facilities (based on the assessed level of care) at no additional cost.
To qualify for a Lifetime Guarantee; you must first successfully complete our residential inpatient program followed by our outpatient aftercare in their entirety as provided by our treatment team at a facility owned and operated by Zion Recovery Center starting on or after January 1, 2014.
To redeem your Lifetime Guarantee you must have all previous outstanding balances paid in full. You must then contact one of Zion Recovery Center's authorized admissions coordinator. They can be reached 24/7 at: 385-207-2029
If there are no current vacancies available at the time of readmission; according to its sole discretion, Zion Recovery Center may postpone the intake to a later date until there is availability in one of its corporate-owned facilities.
When readmitted under the Lifetime Guarantee, any issues of noncompliance or premature departure against medical and/or clinical best advice will result in the forfeiture of any remaining balance of days and/or future availability to return at a later date.
This Lifetime Guarantee is non-transferable; and each treatment episode must always result in a successful completion or may be revoked indefinitely based on a client's negative behaviors.
Zion Recovery Center will not cover the client's personal travel expenditures to and from any corporate-owned treatment facility, apart from transporting the client to and from the nearest airport, bus or train station, etc. which is closest to a Zion Recovery Center facility.
You are financially responsible for any obligations related to your medical and personal needs.
The Lifetime Guarantee is only valid under the current ownership of Zion Recovery Center. If a change of control or ownership is executed or a corporate dissolution occurs, the Lifetime Guarantee may or will expire immediately.
Zion Recovery Center may at its sole discretion update these terms and conditions randomly and without notice.
If a client is eligible for our Lifetime Guarantee and is covered by a billable health insurance company at the time of readmission, then their insurance provider will be billed for services rendered.
A list of specific behaviors and assignments required for a Lifetime Guarantee (with accompanying clinical signatures when each milestone is successfully accomplished) will be provided to ensure program integrity and client rights.
We are committed to providing each and every client with an excellent addiction treatment experience that will benefit them for a lifetime. You can rest assured that you have picked the right treatment center in Utah when it comes to affordable and quality based drug addiction help.
If you are interested in learning more about our awesome lifetime guarantee or our overall program, please do not hesitate to make immediate contact with us. We would be happy to answer anything you are curious about as well as to schedule a private tour of the facility grounds.
For additional questions, Call Now 385-207-2029 or complete our Confidential Contact Form.